Did You Know That…

Every time you wash down waste storage areas, wash kitchen mats in an alley or sidewalk, or dump mop water outside—food particles, grease, cigarette butts, cleansers, and other debris run into the gutter and ultimately flow into our local creeks and lakes.

Anything that is dumped onto outside surfaces or is hosted into the gutter eventually gets washed by rainwater into storm drains.  Unlike sanitary sewers (sinks, toilets, etc.) which flow to a waste water treatment plant, storm drains flow directly  into our natural water resources.

"Boldly Goes Where No Mat Has Gone Before!"


A Guide For:

Bakeries,

Distributors,

Grocery Stores,

Restaurants,

and Food Producers

Don't wash kitchen mats outside in the alley or on the sidewalk. Also do not take to the local coin operated car wash.

Do wash kitchen mats indoors near a kitchen floor drain or in the mop sink. If you don't have a mop sink or floor drain, contact a company to wash them for you.

Do dry clean waste storage and parking areas by sweeping and using kitty litter type absorbent on grease or oil spots.

Don't hose down trash bins, grease storage areas unless storm drains are blocked and water is vacuumed up or pumped to the sanitary sewer.

Do collect bulk grease containers and contact a grease or tallow company to haul them away. The grease will be recycled into useful products like soaps and animal feed.

Don't dump large quantities of grease into trash bins or sinks. Disposing of grease in the sanitary sewer is prohibited by local ordinance because it clogs pipe lines. Never pour grease into street gutters or storm drains.

Do contract with a mobile cleaning company who agrees to collect all wash water for proper disposal. Side walks can be rinsed using water only if trash and debris are first swept up and any grease is removed.

Don't power wash building exteriors or other outside building areas using soaps unless the storm drains are blocked and water is vacuumed or pumped to the sanitary sewer.

Cleaning Restaurant Floor Mats, Exhaust Filters, etc.

Do not wash restaurant or food industry related equipment outdoor and allow wash water to enter a storm drain. Clean floor mats, filters, etc. inside buildings with discharge to a sanitary sewer (sink or floor drain). Rain can wash oil, grease and substances into storm drains.

Alternative: Wash greasy equipment in designated wash areas with appropriate oil / water separator before storing. Ensure that the designated wash areas are properly connected to the sanitary sewer system.

Keep it Clean

By The City of Hot Springs

Stormwater / Engineering Division

P.O. Box 700

Hot Springs, AR. 71902

Phone: 501-321-6778

Fax: 501-321-6868

E-mail: msestili@cityhs.net

Pro-Pad would like to thank The City of Hot Springs for the use of their information.

Best Management Practices

Which method would you rather use?

Recycled Water Tank Systems

Please drain and refill water tank with fresh water before returning to service dish and glassware needs.


The Director of the Phoenix Environmental Services approved the Pro-Pad to be serviced and cleaned in industrial dish machines. Trapping unwanted grease and contaminants from the public municipality water and sewage drain lines systems.

Copyright © Zahler Enterprises LLC, Columbus, Ohio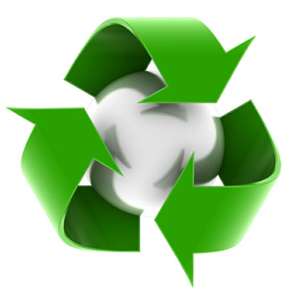 Customer Service: Monday - Friday 9:00am - 5:00pm Saturday 10:00am - 2:00pm Sunday Closed (All times EST) Phone : (614) 441-3659 Fax: (801) 848-0495