Customer Satisfaction

  Products that are sold on or from Pro-Pad.com  have a 30 day money back guarantee from the time the product is received. The retail        customer has a choice of a full refund of purchase price, minus all the shipping costs or a full credit for the exchange of other products       on the Pro-Pad.com site. Please send along with the product  a copy of the receipt and the original barcode for proof of purchase.

       Products can be returned to : 

                                           Pro-Pad Products                           Phone : 614-441-3659

                                           129 Beacon Run West                    Fax : 801-848-0495

  Here at
Pro-Pad.com
, customer satisfaction is our first concern. We'd like to be sure that you have a smooth and satisfying purchasing   experience, so please carefully review all of our Terms and Policies before placing your order. If you have any questions or concerns,       please contact our friendly and helpful customer service department.
"Boldly Goes Where No Mat Has Gone Before!"

Pro-Pad Product Warranty

   LIMITED WARRANTY. For a period of five years for the Pro-Pad from the date the product is shipped to buyer, or date of purchase that     Zahler Enterprises LLC warrants only that the Pro-Pad products will be free from defects in material and workmanship (collectively, the      "Limited Warranty").

   a. No Other Warranties. EXCEPT FOR THE LIMITED WARRANTY, ZAHLER ENTERPRISES LLC EXPRESSLY DISCLAIMS ALL                 OTHER WARRANTIES, EXPRESS OR IMPLIED, INCLUDING WITHOUT LIMITATION, THE WARRANTIES OF MERCHANTABILITY         AND FITNESS FOR A PARTICULAR PURPOSE.

  b. Warranty Not Transferable; Exclusions. The Limited Warranty is not transferable in any manner and extends only to the original

      buyer of the mat product (or, if the original buyer is an authorized distributor of The Pro-Pad, to the buyer who purchases the mat              product directly from the authorized distributor).

  c.  Terms of Normal Usage. The Limited Warranty does not cover normal wear and tear, or damages to the product resulting from                  shipment or from abuse or misuse. The warranty does not cover damage caused by the mat being dragged or pulled from a heavy

       load or items being pushed or dragged across the product, such as skids, pallets or roll carts. The warranty does not cover against          chemicals, liquids, or other corrosive matter that may come in contact with the mat.

It is considered normal usage when a person stands or walks on the Pro-Pad with regular footwear (not included are high heels or   unusually shaped).

Because of the unusual shape and the applications of use the Pro-Pad, Zahler Enterprises and it's affiliates will not be held            responsible for standing, sliding or tripping on or over the mat.

  BUYER'S REMEDIES. If the mat product fails to comply with the Limited Warranty, buyer's sole and exclusive remedy, and Zahler            Enterprises LLC's sole and exclusive liability for such failure shall be, at Pro-Pad's sole election and expense, (i) repair of the                   nonconforming product; (ii) replacement of the nonconforming product with the same or substantially similar product FOB Columbus,        Ohio; or (iii) reimbursement of buyer for the pro-rated purchase price of the nonconforming product.

All shipping and handling charges are to be covered at the expense of the purchaser.

This warranty gives you specific legal rights, and you may also have other rights which vary from state to state.


  Shipping and Tax Rates

  Shipping

  Our standard carries are Fed Ex and UPS. This may be the best option for shipping smaller packages. Larger volume will all be shipped       F.O.B. by quote only. If you have a preferred carrier, please contact
support@pro-pad.com
  for pricing details.
  Things to remember about shipping:

  Ground

Day-definite delivery typically in one to five days.

All 50 states and Puerto Rico.

Prompt, dependable, cost-effective shipping.

  2nd Day Air

Delivery by the end of the second business day.

Some locations in Alaska and Hawaii may require additional transit time.

All 50 states and Puerto Rico, with some limitations in Alaska and Hawaii.

Ideal for shipments that do not need overnight service.

  Next Day Air

Next business day delivery by 10:30 a.m., 12:00 noon, or end of day, depending on destination.

All 50 states and Puerto Rico, with some limitations in Alaska and Hawaii.

Ideal for shipments that must arrive earlier in the business day.

  Package

The Pro-Pad ships at 12 pounds per item.

If your shipment requires several cartons, they may not all arrive at the same time. Should this happen, please allow 2 additional business days for delivery.

All shipping costs will be calculated by weight and the location of the shipping address.

Tax Information:

  In Ohio, shipping and sales tax will be calculated at 7% statewide. For all other states, Pro-Pad and it's affiliates are not liable for        products that are sold via interstate commerce and may be subject to other taxes. They are the responsibility of the purchaser to file

  on their personal taxes at the end of the year.

  Privacy Statement

  For each visitor to our Web page, our Web server automatically recognizes no information regarding the domain or e-mail address. We    collect the e-mail address of those who communicate with us via e-mail, aggregate information on what pages consumers access or         visit,  user specific information on what pages consumers access or visit and information volunteered by the consumer, such as survey     information and/or site registrations.

  The information we collect is used for internal review and is then discarded, used to improve the content of our Web page, used to           customize the content and/or layout of our page for individual consumer and used by us to contact consumers for marketing purposes.

  If you do not want to receive e-mail from us in the future, please let us know by sending an e-mail, calling or writing, and telling us that      you do not want to receive e-mail from our company.

  Terms of Use Statement

  You understand and agree that the owners of this site shall not be liable for any direct, indirect, incidental, consequential or exemplary    damages, including but not limited to, damages for loss of profits, data or other intangible losses (even if the owners of this site have        been advised of the possibility of such damages), resulting from the use or the inability to use the product(s) and or service(s) or any       misuse of the product(s) and or service(s) in a manner not in accordance with their intended use.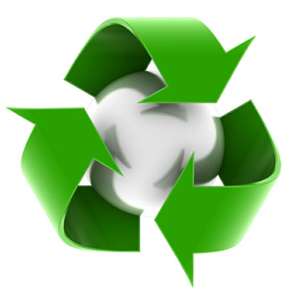 Customer Service: Monday - Friday 9:00am - 5:00pm Saturday 10:00am - 2:00pm Sunday Closed (All times EST) Phone : (614) 441-3659 Fax: (801) 848-0495